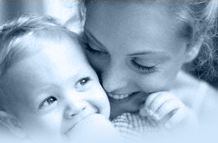 Terms of Service Link Text >

Babyproofingdirectory.com has created this website to facilitate the dissemination of Baby Proofing related information.

Please read these Terms and Conditions carefully, as the access and use of Babyproofingdirectory.com constitutes that you have read, understood and accepted these Terms and Conditions and agree to be bound by them.
Babyproofingdirectory.com reserves the right at its discretion, to update or revise these Terms. Please check these Terms periodically for changes as your continued use of Babyproofingdirectory.com following the posting of any changes to the Terms indicates your acceptance of these changes.

If you do not agree to these Terms and to be bound by any changes to them in the future, please do not use this site.

Babyproofingdirectory.com provides extensive information concerning Baby Proofing and Baby Proofing related products & services, including without limitation product descriptions, manufacturer supplied information, pricing, editorial and other comments (collectively, the "Information"). Although Babyproofingdirectory.com attempts to provide Information that is useful, Babyproofingdirectory.com cannot possibly insure the accuracy of all of the Information at all times, and you should not rely on the Information in situations where its inaccuracy would cause you to suffer any loss.

The Information is provided by Babyproofingdirectory.com "as is" and "with all faults". To the fullest extent possible by law, Babyproofingdirectory.com disclaims all warranties of any kind concerning the accuracy, completeness or suitability of the information, either express or implied, including without limitation any implied warranties of merchantability or fitness for a particular purpose.

The Information is being provided without charge for non-commercial purposes. Accordingly, Babyproofingdirectory.com shall not be liable under any circumstances or under any legal theory for any direct, indirect, punitive, special, incidental or consequential damages that may be suffered by you or any other user of the site in connection with or as a result of the Information or the Products & Services, regardless of how such damages may arise and even if Babyproofingdirectory.com has been previously advised of the possibility of such damages.

Babyproofingdirectory.com contains links to other Internet sites that may contain certain product or other information. Babyproofingdirectory.com does not warrant that the information obtained from those sites or any other feature of those sites is accurate.